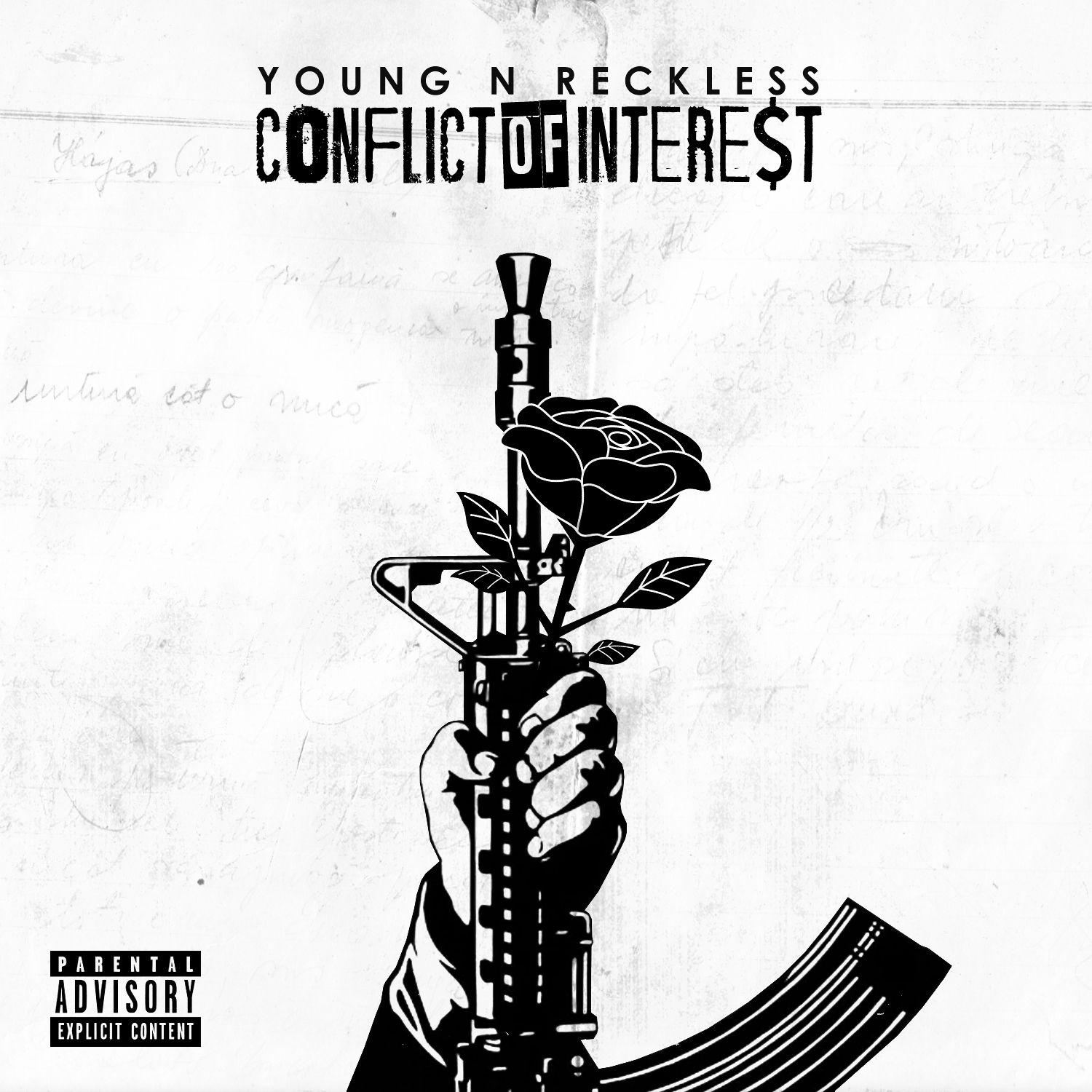 November 25, 2022 
San Francisco CA 
Young N Reckless announce the release of their new musical effort Conflict of Interest via Youngnrecklessmusic.com Available to stream HERE. The project is the third official installment by the duo, preceded by First Come First Served and their 2012 debut album Imagine That. 
Official statements collected from a label representative on behalf of the group are as follows: 
" This is a very special project for us. Having put our heart and soul into Conflict Of Interest we are excited to be able to share this latest body of work and arguably our magnum opus thus far.  
"As creators having to navigate this new world of access and ownership we've decided the most important use of our creative control is to release music independent of market conditions.  " 
"We've always felt our website has been and continues to be a revolutionary approach to accompany such revolutionary ideas. We recognize how fortunate we are in utilizing music as a conduit to communicate with the world.
Conflict of Interest was executive produced by Young N' Reckless and produced solely by Mad Hat. Mad Hat also serves as the sole feature artist on the Soundtrack Album's title track Conflict of Interest. 
Conflict of Interest Track List  
4: Red Tape 
7: Pay Per View  
8: Voir Dire  
9: Voila  
11: Voir Dire II 
"Conflict of Interest is a official disclaimer to all whom it may apply to." 
As of date the project is available for pre-order and streaming exclusively on YoungNRecklessMusic.com 
Release information pertaining to third party outlets will be made available in future announcements.
###