FOR IMMEDIATE RELEASE
PRESS RELEASE - NOVEMBER 3, 2015
MAD HAT RELEASES NEW SINGLE, 'SMOKE N MIRRORS'
Earlier this past weekend, a Young N Reckless Music artist, Mad Hat, debuted his latest single,'
Smoke N Mirrors
.' Lots of interesting things can happen when hip-hop blends in with dark and eery aesthetics. This is definitely the case of Mad Hat, presenting his latest project,
Madnificent
published on Halloween. The song clocks in at slightly below the 3 minute mark, packing a lot of punch before the end. Pitch shifted vocals, lush synth melodies and great trap-influenced beats are some of the main characteristic of the song. A perfect Hip-Hop Halloween banger, "Smoke N Mirrors" showcases Mad Hat's incredible talent for building soundscapes to a great lyrical flow. The project exists outside of the realm of mainstream red tape,and thus, focuses entirely on the expansion of a new generation of hip hop artists with unrivaled lyrical content that harnesses the core values of the music.
The label calls upon the great Gil Scott-Heron lyric as its mantra: 'The Revolution Will Not Be Televised.' Young N Reckless is about the creation of timeless art and poignant creativity; it's not about the illusion of fame or money. The remarkably well-produced piece is indicative of what listeners are in store for when they delve into '
Madnificent.
' Both the album and Smoke N Mirrors single are now available for free download on the labels website.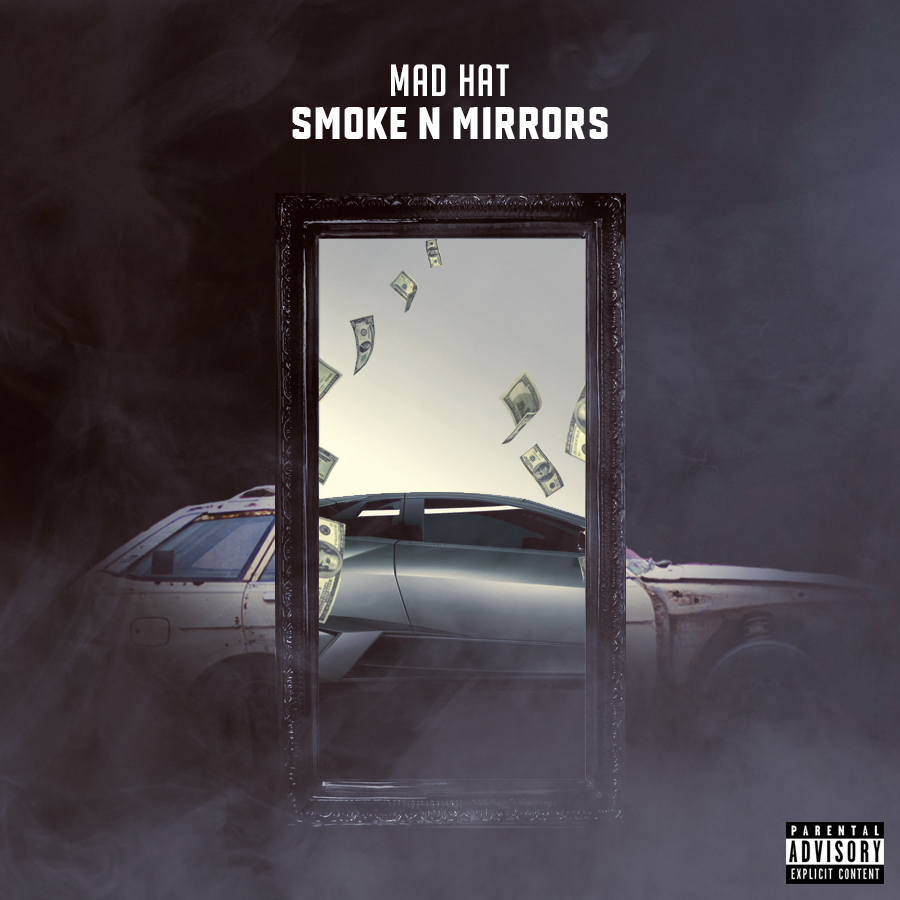 YoungNRecklessMusic.com
Info@YoungNRecklessMusic.com