Young N Reckless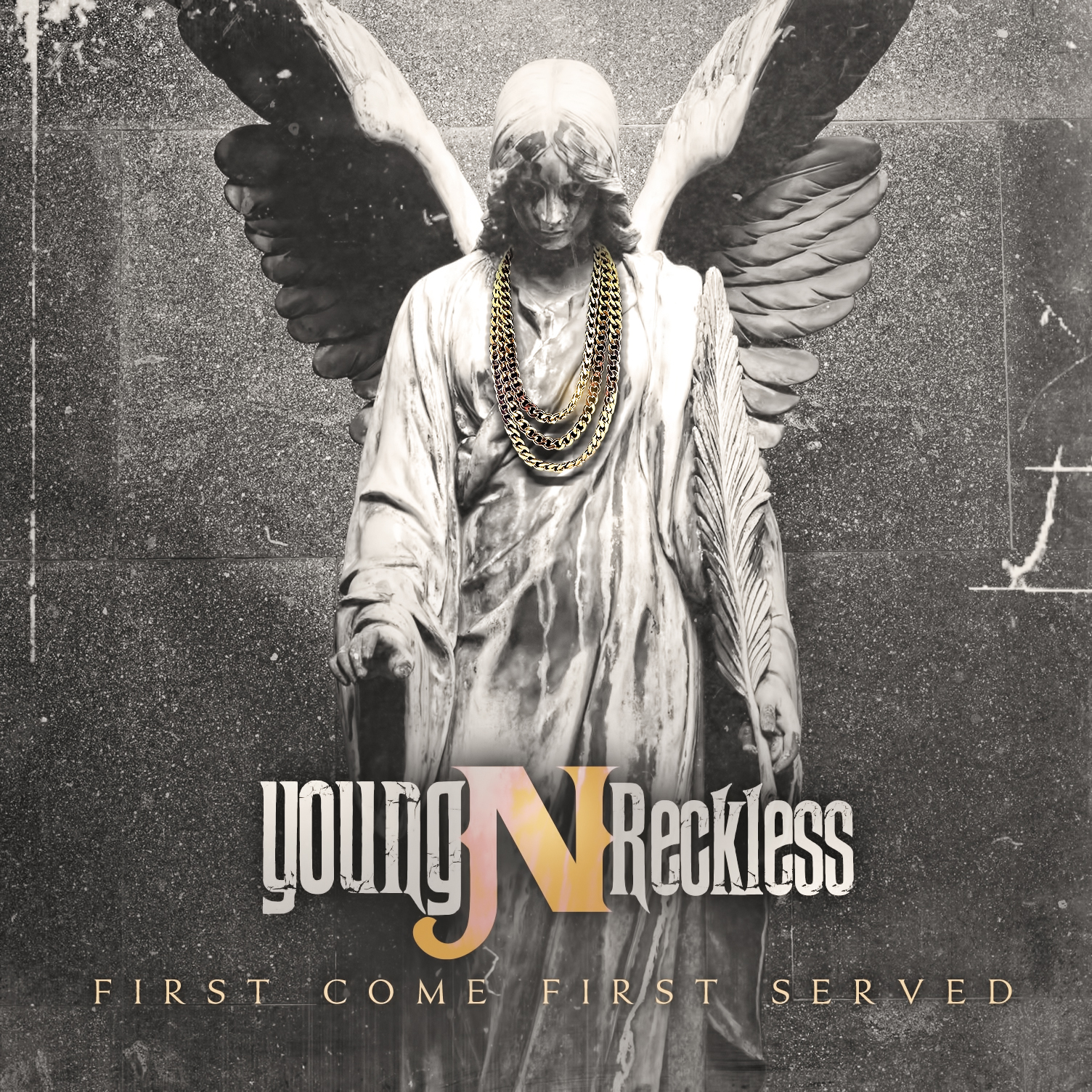 Young N Reckless Music Announces Release of New Project, "
First Come, First Served
" 
Miami, FL – February 5, 2015: Young N Reckless, a revolutionary hip hop band, has announced a new project. "
First Come, First Served
" is the name of the album as well as the second track. It will be released to the public on February 6th, 2015. All music can be streamed exclusively on
http://youngnreckless.com/music
. 
The album features the "
Public Enemies
" track, which will also serve as the first single from the album. Other songs include "Life Is", "
Freedom Of Speech
", and several more for a total of 13 tracks. Each of the songs have a message behind them as opposed to just being about a beat and lyrics, which is what the group sets out to do with all they produce. 
Young N Reckless album cover is of an angel wearing gold chains. This is to show the band's connection with spirituality as well as their continuous interest in Hip Hop music. There is a considerable old school feel to the music as this is where the band feels they are unique in comparison to many of the current hip hop artists releasing music. 
This will be the third project that the band has released. The second one, entitled "
Imagine That
"  was their debut album released in 2012. 
Young N Reckless
has a record label of the same name.  They focus on a revolutionary approach by using the latest technologies to share new music to fans. They have chosen to defy the standard record label concepts to provide more innovation and reach out to more modern audiences. The group themselves are forward thinking stating the motto the revolution will not be televised. They believe making music is not about the illusion of fame or the bright lights but rather making timeless art. 
The comments on their latest blog prove that they have been able to touch their audiences. People have made comments about the refreshing sound of the music and their genuine passion for hip hop. 
Young N Reckless music continues to stream on the bands site. All of the songs can be played for free, allowing a person to listen to the songs as many times as desired at no cost. For the songs to be downloaded or an album to be purchased, there is a store within the website. 
The album becomes available for download on February 6th, where they will continue to offer free streaming of the project exclusively on their website. This will allow people to listen to all songs from "
First Come, First Served
" as well as their classic debut album
Imagine That
. 
Contact: info@youngnrecklessmusic.com 
http://youngnrecklessmusic.com/music
###